Help pupils learn how much sugar is in their food and drinks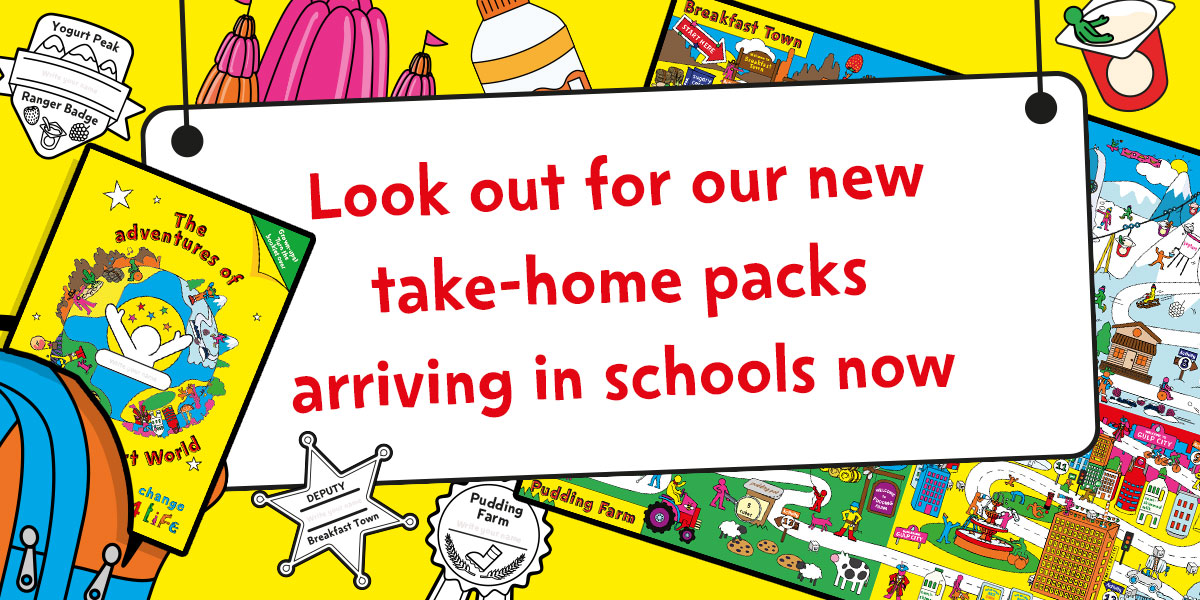 Dear colleague,

Childhood obesity has now reached epidemic levels in England, with children eating more than double the recommended amount of sugar – that's a staggering 2,800 extra sugar cubes a year.

With your help we can change that. Our new Sugar Smart World take-home packs will be arriving in your school between now and 31st January. The packs include fun games and stickers to help children learn about how much sugar is in their food and drink with their whole family.

Can you help us to make sure this box reaches your teachers and pupils?
Look out for the Change4Life box arriving in your school via courier from 14th to 31st January and let your headteacher know when they arrive.

Encourage teachers to send the Sugar Smart World packs home with pupils so the whole family can learn about healthier swaps.

Share this email with the relevant members of staff in your school to make sure they know about the packs and new teaching resources available to download on the School Zone - our online hub providing free, teaching resources for schools.



Sign up to the School Zone to stay up to date about new teaching resources to help pupils develop healthier habits. Our curriculum-linked resources are all developed with teachers and range from teacher toolkits, lesson plans, pupil-led campaigns, whole-school activities and assembly ideas.



Most state primary schools across England will receive packs via courier from 14th to 31st January. Additional packs can be ordered from February onwards from the School Zone.